When it comes to casino games, poker has produced some of the most notable personalities that inspire people to play. Due to their achievements, it has become even more popular and a sought after game in both online and physical casinos.
Throughout the history of the game, a lot of players have succeeded and made astounding wins which redefined the course of poker.
If you want to learn more about the gamblers that aced the game, keep reading here in Casinodays India!
Antonio Esfandiari – 18 Million dollars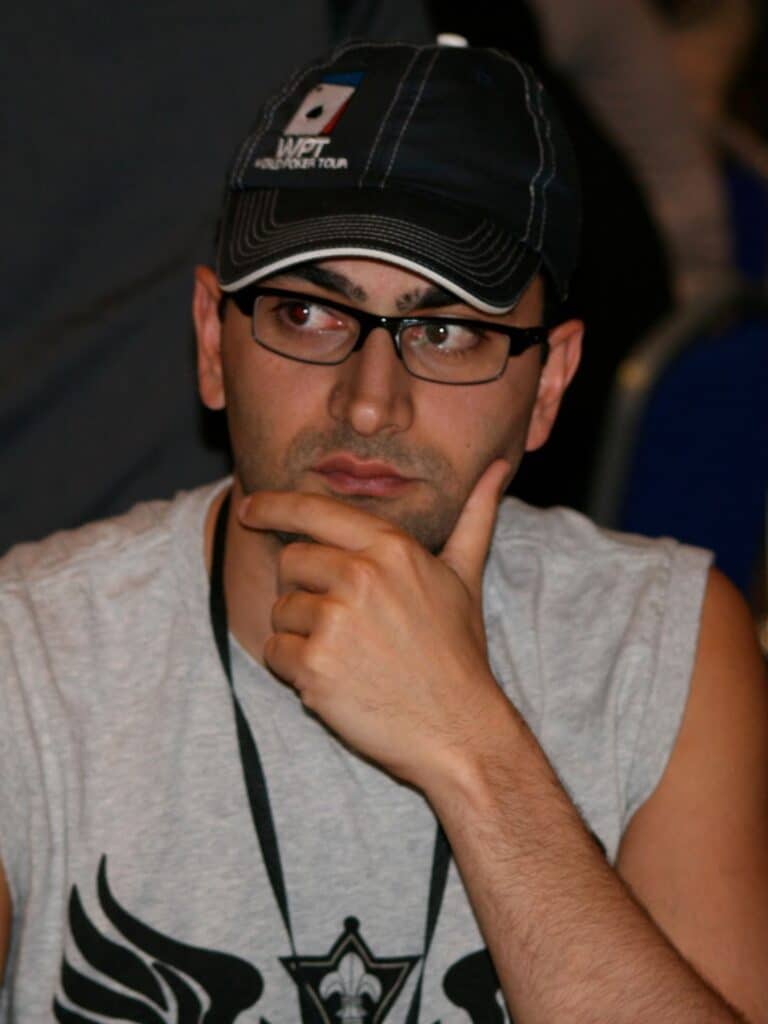 Photo source: Wikipedia
Hailing from Tehran, Iran, Antonio Esfandiari is professional poker who made his debut in 2001. Since then, he has joined at least 13 major tournaments where he made a name for himself. Having previously worked as a professional magician, he has developed a unique capacity to manipulate poker chips and cards using just his fingertips.
He's been dubbed "The Magician" because of his ability to do mind-boggling card tricks in high stakes poker.
In 2004, Antonio had a turning point that catapulted him to the forefront of the poker industry. First, he won more than 1.4 million dollars in the World Poker Tour's Los Angeles Poker Classic.
Additionally, he also won his biggest prize money amounting to 18 million dollars during the Big One for One Drop poker tournament. Following the conclusion of these events, he made an appearance on poker-themed television programmes such as Poker After Dark and GSN High Stakes poker.
Daniel Colman – 15.31 Million dollars
Dan Colman is a well-known professional poker player in the United States. He is originally from the town of Holden, Massachusetts.
His notable success was winning the Big One for One Drop event at the 2014 World Series of Poker (WSOP). He did this by winning the heads-up match against Daniel Negreanu when he was just 23 years old.
Colman was awarded 15.31 million dollars in total prize money in 2014, making his win the second-largest single prize in poker tournament history.
Colman's hesitation to promote poker after his big victory sparked some debate and caught the attention of the public and media. However, he then mentioned the reason why he didn't promote the game was because he has seen the good and bad sides of poker, especially for winners like him. However, this controversy didn't stop him from joining tournaments all over the world.
Jamie Gold – 12.0 Million dollars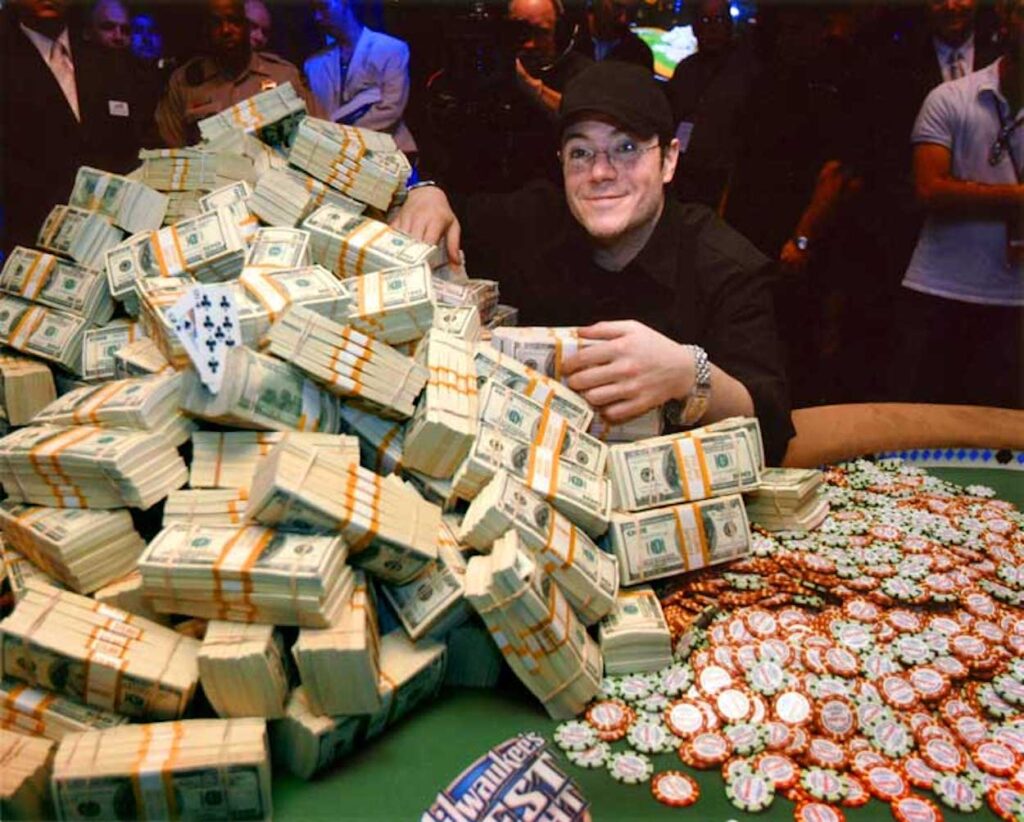 Photo source: Casino.org
Jamie Gold has always had an interest in poker, but it wasn't until he started working with Johnny Chan and Chris Moneymaker on a television show that he began to pursue the game more seriously.
In 2005, Gold won 54,225 thousand dollars which is considered to be his first officially recognised win at a tournament.
He went on to triumph in the World Series of Poker (WSOP) Main Event the year after he had already won two tournaments in the previous year.
The poker world was completely charmed by his flashy antics. After Gold's run at the World Series of Poker, the tournament's rules were changed to prohibit players from showing their hole cards to their opponents, a strategy that Gold often used. His biggest win to date is 12.0 million dollars and is considered the biggest money ever won in WSOP.
Elton Tsang – 11.65 Million dollars
Elton Tsang, who hails from Hong Kong and is a poker player, is quickly becoming a household name in the game. Throughout his career, he won more than 12 million dollars playing poker in live tournaments. Tsang competed in close to 17 live events during his career.
This positions him as the second-best poker player in China and 56th best poker player of all time in the global rankings. One of his most famous accomplishments was winning a poker tournament that was worth around 11.65 million dollars.
During his stay at EPT Barcelona, Tsang's friends who were playing in the tournament introduced him to Leon Tsoukernik, who was running a cash game at the time. He suddenly found himself in a hole with players like Fedor Holz, Daniel Cates, Richard Yong, Winfred Yu, Tony Guoga, and Leon Tsoukernik in his midst. In the end, Tsang had successfully changed the tide and raked in a profit of 1.3 million.
Sam Trickett – 10.0 Million dollars
Born on July 2, 1986, Sam Trickett is a professional poker player who hails from East Retford in Nottinghamshire in England. He is most renowned for his performance in the Big One for One Drop, in which he finished in second place, losing in a heads-up play against Antonio Esfandiari but still winning over ten million dollars in prize money.
When it comes to playing poker, Trickett has no problem admitting that he is more of a fan of cash games than tournaments. There have been rumours and anecdotes told about pots of several millions of dollars, which leads one to believe that Trickett's cash game victories may be more than his live tournament earnings of 21.78 million dollars.
Peter Eastgate – 9 Million dollars
Peter Eastgate has established himself as one of the best poker players in the world ever since he triumphed in the Main Event of the World Series of Poker in 2008. Eastgate was the youngest player to ever win the Main Event of the World Series of Poker at the time of his triumph.
More than only the 2008 World Series of Poker was a part of Eastgate's poker career. Among his many accomplishments are four event victories for six figures and a strong performance in the World Series of Poker Main Event in 2009.
On top of that, he was able to take home 9 million dollars in a WSOP competition. Despite this, he was completely absent from the poker scene by the year 2014. In today's poker scene, the mystery of what happened to Peter Eastgate and his disappearance is still a topic of intense interest.
Play poker games here in Casino Days India!
Get a chance to win the pot when you play the wide array of poker games Casino Days India has to offer. Who knows? You might even join the list of best poker wins! The possibilities are endless!