Are you a fan of slot games? Look no further because Casino Days India is here to bring you all the updated, hottest and top-notch slot games from different game developers. Here at Casino Days India, you'll experience thrilling fun and adventure as you enter different worlds of entertaining and immersive video slots.
Casino Days India was launched in July 2020. Currently, we offer over 400 entertaining and high-quality games that you can enjoy across devices. Whether you'll play on your laptop, PC, or tablet, you'll have a seamless gaming experience because our site is compatible with these devices.
We prioritize simplicity and functionality above all else. Casino Days India has a clean and organized interface. You don't have to worry about lagging either because the page instantly loads upon clicking. The main colours used for the site is white and navy blue. Additionally, you can easily navigate the games you want to play that are arranged per category.
What are you waiting for? Play slot games here and experience different worlds of adventure here at Casino Days India!
What are slot games?
Traditional slot games have come a long way because of technology. If before you need to visit a land casino to play games, now, you can experience the same amount of fun and rewards with just your device and the internet. Aside from their accessibility, online slot games feature a wide variety of themes.
A lot of developers use different themes such as fantasy, horror, and movies. Whatever mood you're in, you will find a slot game that can give you the excitement you need.
Online slot games are popular because of their straightforward nature. With just a few spins, you can easily score exciting payouts and game bonuses without hassle.
Here are some of the basic things you need to know about slot games:
Symbols
Slot games are made up of reels that hold the symbols of the game. These figures are depicted in different visuals, depending on the theme of the game. Usually, card suits, high ranking card faces or fruits are the most common symbols you can encounter.
Slot symbols also correspond to the payouts you can earn. The value you can take home will depend on the number of matching logos you will land on the reels. Additionally, special symbols such as Wilds, Scatters, and Free Spins can increase the potential payouts you can get.
Reels
The reels in a slot game are the vertical lines where the symbols are placed. Every time you make a spin, these grids change the logos displayed on the screen. Depending on the slot game, the number of reels can range from 5, 6 or even 10.
However, games with classic formats only have 3 reels. Video slots with more reels have more betways, which means that there are a lot of gameplay possibilities and symbol combinations. In some video slots, you will encounter cascading, shifting, and colossal reels.
Wild symbols
Wild symbols are special symbols that you will encounter during the base game. Usually, this symbol can replace all the paying symbols on the reels, excluding Scatters, Free Spins, and Bonus Games.
These symbols appear randomly on the reels. Once they appear in matching sets, they can activate rewarding game features or mini-games. Some wild features are interactive and can activate entertaining animation and graphics. You can also encounter various features like Walking, Stacks, and Tumbling wilds in some games.
Scatter symbols
Scatter symbol is one of the most exciting symbols in slot games. They unlock game features and Bonuses that can grant you more wins. Additionally, scatters can also grant you multipliers that increase your existing wins.
Paytables
Paytables represent the value of the symbols on the reels. Usually, you can find them in the information section of the slot game. Before playing a slot game, it's important to look at the paytable first so you will have an idea of the payouts.
RNG
The RNG or the Random Number Generator is a slot feature that ensures the combinations produced in the games are purely random.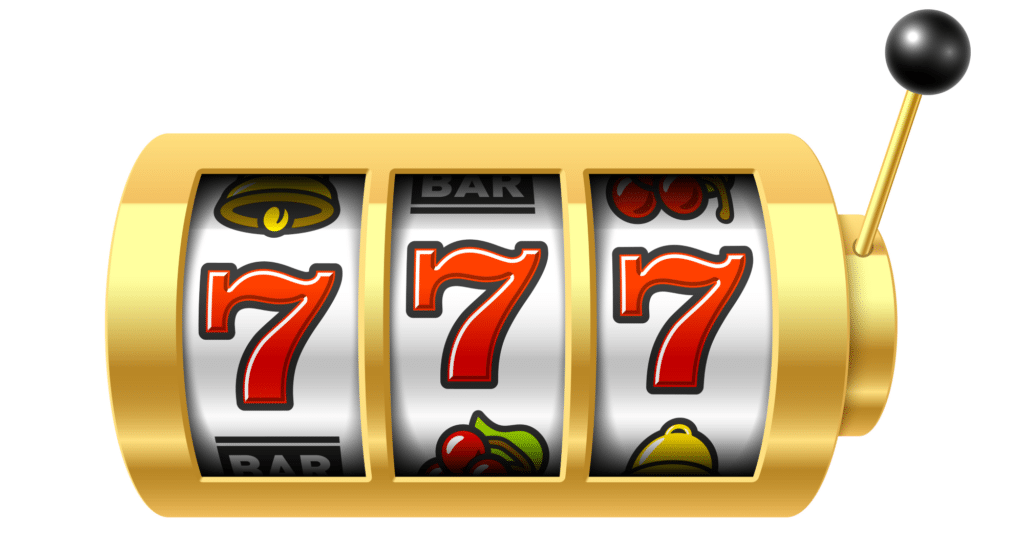 Different types of slot games
Immersive 5 – Reel video slots
This type of slot game usually features a specific theme and 5 reels. Instead of having one payline, immersive slot games can have up to at least a maximum of 100 betways. Aside from having exciting designs and payouts, this game also has special features such as Scatters, Wilds, and Bonuses.
Progressive slots
Progressive slots' prize depends on the number of contributions from players. The prize pool of this slot grows continuously and increases every time a person wagers in the game. Additionally, progressive slots are sometimes interlinked across different online casinos; this makes it possible for the prize pot to increase.
Classic slots
Classic slots have a single reel and a single payline format. For those who love retro and classic format games, this slot variant is a good way to relieve old-school gameplay experience. Usually, classic slots feature vintage visuals such as fruits, bars, bells, and horseshoe. However, you can also play these slots with modern symbols and themes.
3D slots
3D slots are entertaining, immersive, and engaging because they have interactive storylines at the beginning of the game. In addition, they also have different game levels and challenges that piece together the plot of the game.
Video slots
Video slots are an exciting hybrid of classic and modern games. They have innovative and interactive features that give you the classic thrill of playing straightforward but challenging games with diverse themes and features.
Steer the odds in your favour with these slot tips and tricks
While there's no simple trick to win at slot games, there are a few tricks that you can incorporate in your gameplay to increase your chances of winning. Here are some of the proven strategies you can do to maximize your wagers:
Opt for games with higher denominations
Increase your likelihood of landing a winning combination when you opt for slot games with higher denomination. Usually, games with high denomination give higher payouts compared to others.
Wager the maximum bet
Wagering the maximum bet can activate all the lines in the slot game. When it comes to slots with multiple paylines, it's always a good idea to wager on all the betways to trigger all the lines with high payouts. In addition, opting for the max bet can activate lines where the game features and progressive jackpots are. Wagering on the max bet is a good way to make use of all the slot features.
Complicated slot games mean lower odds
Just because a slot game is complicated does not mean it will give you higher payouts. It's actually the opposite! When choosing a slot game to play, opt for games with simple formats and game features. There are a lot of games like this that will surprise you with their astounding prizes.
One example is Mega Moolah. This video slot is a game developed by Microgaming, a provider popular for their simple and straightforward games. Over the years, Mega Moolah has rewarded players with payouts that amounted to millions of dollars.
Test the free play first
Slots games are exciting and can overwhelm you, especially when you find a game that suits your taste. However, don't get too carried away! Before shelling out your precious money, make sure that you try the 'Free Play' version first. Doing this allows you to try out the game and see which features you can take advantage of. Additionally, this can help you look for slots that you enjoy, instead of wasting your time and money on games that you won't appreciate.
Keep track of your spending
It's easy to lose yourself when playing slot games. To avoid spending too much money, make sure that you allot a budget for your playing. Whether it's daily, weekly or monthly, it's always a good idea to have an organized roll out of your cash reserved for playing. This will help you save and lessen your losses along the way.
Do your research
This advice is sorely overplayed, but it's an effective way to increase your chances of winning in slot games. Before trying out a game, search for the provider, RTP, or payouts. Don't spin without thinking it through. Additionally, read the Terms and Conditions of the site you're playing on to make sure you're not missing out on anything.
Know when to stop
Just like everything else in life, moderation is also needed in playing slot games. Slots can be fun and can give you the escape you want, but doing it in excess is not advisable. Avoid this by creating a schedule when you want to play. You can do it daily but within a limited amount of time and budget only. Doing this can help you achieve a balance that will make your gameplay more exciting and worthwhile.
Maximize bonuses
Playing in new online casinos gives you a lot of opportunities to receive bonuses. Don't forgo this chance because it can increase your winnings significantly.
Explore new worlds of adventure with the hottest slot games here at Casino Days India
We boast some of the hottest slot games in the market. With over 2,000 games in our library, you won't have a hard time finding a slot for you. Here are some of the top slot games we can recommend to you: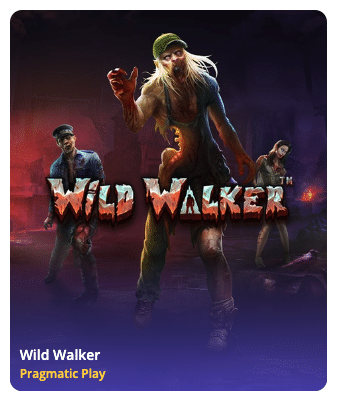 Wild Walker by Pragmatic Play
Zombie fans will love this game developed by Pragmatic Play. Packed with rich visuals, detailed graphics and engaging sound effects, this slot game gives you a thematic game experience.
Wager between 0.25 and 125 credits and you can access all the fun and adrenaline you've been craving for. Aside from the Multi-level Bonus Round, this game can grant you a jackpot worth 50,000 credits!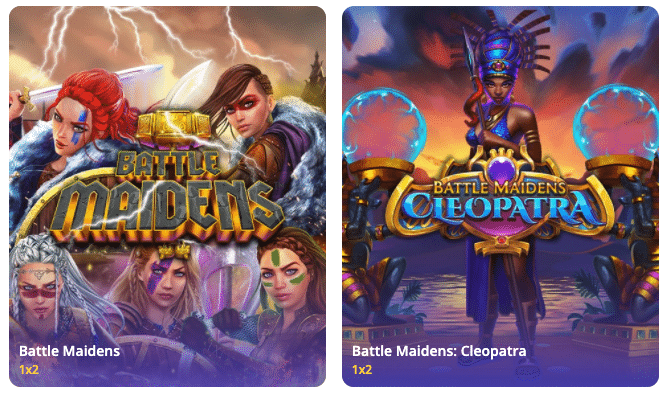 Battle Maidens: Cleopatra by 1×2
Battle Maiden: Cleopatra is a 5-reel, 1,024-payline video slot developed by 1×2. Unlike the usual Egyptian-themed slot games, this video slot has fresh, colourful and engaging visuals that makes for an interactive environment for players.
Moreover, the developers made the visuals cartoonish and detailed, giving you a unique gaming experience. Wager between 0.02 and 50 credits to join Cleopatra and have the chance to win huge prizes inside the reels of this game.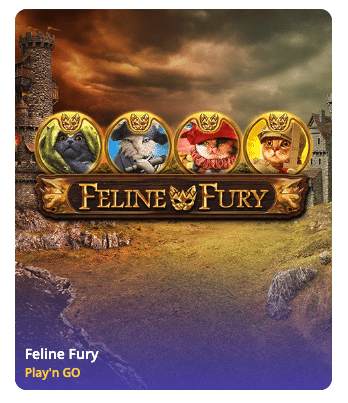 Feline Fury by Play'n GO
Feline Fury is a purr-fect blend of cute and daring. Developed by Play'n GO, this slot game features the most gallant and cuddly felines you've ever seen in your life. Set in a medieval timeline, the cats you will encounter on the reels are the valorous defenders of the land. Join them when you wager between 0.20 and 100 credits. Then you can prove your allegiance to your furry kin when you spin this game at an RTP of 96.2%!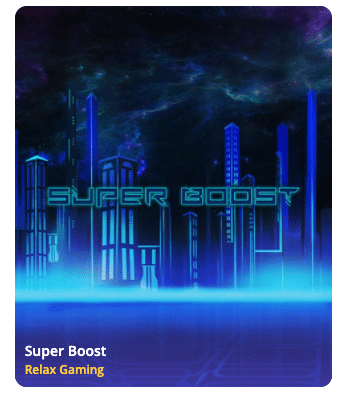 Super Boost by Relax Gaming
Set in a futuristic setting, Super Boost by Relax Gaming is a multi-line slot game that takes you to a mysterious city. If you're a sci-fi fan, this game is the perfect slot to spin. Wager between 0.10 and 50 credits to access all the fun and rewards of this video slot.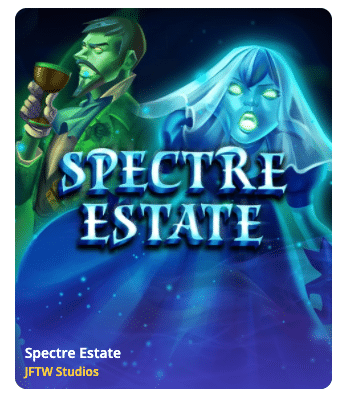 Spectre Estate by Just for the Win
Spectre Estate is an exciting and heart-thumping video slot that will give you a good scare. Developed by Just for the Win, this game is superbly designed with immersive gameplay and exciting visuals. In addition to its example, it also has a Free Spin feature that can grant 8 free spins during the base game.
Set inside a desolate haunted house, Spectre Estate is a nest of unhappy spirits that can grant you different payouts and rewards. Give yourself a thrill when you wager between 0.10 and 100 credits.