Casino games have come a long way since technology was invented. Before online casinos were a thing, people gathered in brick and mortar casinos to play their games. Whether it's for entertainment or leisure, there's no denying that games are exciting and a good way to release tension after a long day at work.
Aside from improving all sectors of the industry, technology has also brought a significant change in the casino world. Nowadays, you can play table games and slot games on your devices. It's efficient, cheap, and lets you enjoy your favourite games in the comfort of your home.
Here at Casino Days India, we want to give you entertainment that you can easily access. You don't need to look far because all the games you enjoy are available in our extensive library developed by the most competitive providers in the industry.
What are you waiting for? Start wagering now and experience a thrill like no other when you play at Casino Days India.

Play live casino games at Casino Days India
The rise of technology has dramatically changed the casino industry scene. With the existence of high-speed internet, portable devices, and high-end programming, casino games are more accessible than ever.
Online table games are already exciting on their own. However, some players want a more thrilling and realistic experience in their gameplay. This is where live casinos come in. With the presence of live dealers, players can experience a more genuine gaming experience.
As one of the most innovative online casinos, we support this technological progress by providing high-quality games from the best game developers in the market. In addition, we also accept both fiat and crypto payments, so you can play our games on your chosen payment method.
Live dealer casino: How does it work?
The technology behind live dealer games is made up of unique and advanced devices to ensure seamless gameplay. To make the games more interactive, developers use Optical Character Recognition or OCR. This feature converts all the information and visuals into a readable format to add immediacy to the game while it's happening.
Aside from the OCR, developers also use a GCU, an important technology that encodes all the game information and provides assistance to dealers to make sure that the game runs smoothly.
Monitors
Live dealer games won't function without monitors. The game hosts need monitors to make sure that they can monitor their actions and facial expressions. In addition, these monitors update the dealers on what's currently happening in the game.
Cameras
Cameras allow live-action streaming to happen. To make the games more interactive and fair for players, developers use high-quality cameras with an impressive resolution. This allows clear display when players access the games on their mobile devices. Usually, there's a three-angle view so players can enjoy the game in different perspectives.
Automated casino wheels
Live casinos have virtually automated spin wheels that instantly convert data to the computer screen even without the OCR. This makes gaming easier because the live dealers don't have to interpret the results since the wheels automatically present the information needed on the computer. Additionally, it lessens the occurrence of error since the machine already computes the results.
For games such as Roulette, the wheels and the machines are equipped with scanners and sensitive sensors to transfer accurate information on the players' screens.
Software
Softwares are important machines to make sure that the gaming experience of the players are seamless and won't lag. Usually, developers have their software that allows multiple streaming at the same time. This feature allows a clean and intuitive navigation so you can easily find what you are looking for. It also ensures that the visuals of the game are compatible with the devices used by the customers. Special codes and algorithms secure this seamless transfer of data happening real-time.
Game Studio
Game developers have their studios where they shoot their live dealer games. To create more thematic gameplay for players, providers organize a setup that mimics the atmosphere of brick and mortar casinos.
IM Messaging Software and game controls
IM technology is one of the most common features of live casinos. It's an effective and instant tool that can be used to communicate seamlessly from different parts of the world. Aside from the convenience, it also provides a console that allows players to have better interaction.
Meet our liver dealer providers
Casino Days India collaborated with the best providers in the gaming industry to give you the gameplay you deserve. Here are some of the providers we have at Casino Days India: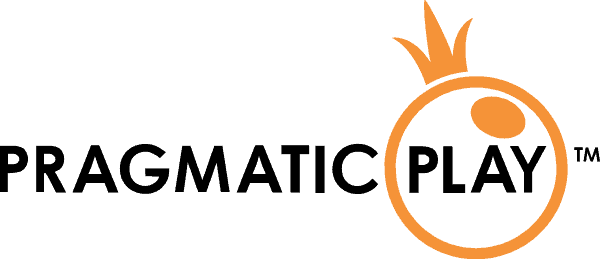 Pragmatic Play
As one of the most innovative and competitive game providers in the world, Pragmatic Play has been producing high-quality live dealer games that patrons can enjoy across devices. Additionally, they accommodate 31 languages in their site to cater to their players in different parts of the world.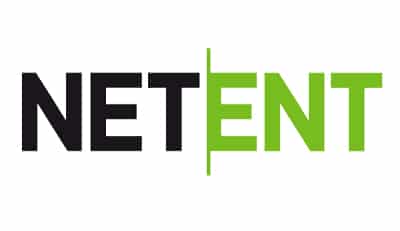 NetEnt
Along with Pragmatic Play and Evolution Gaming, NetEnt is one of the most popular game providers in the casino world. With their advanced and innovative technology, NetEnt will bring to you the excitement and thrill of a casino at the comfort of your home. Aside from live dealer games, NetEnt also produces high-quality games that you can enjoy on Casino Days India!

Evolution Gaming
When it comes to live dealer games, Evolution Gaming is the leading provider that produces top-notch games with stunning features and high-quality visuals. Known as the world's B2B live Casino supplier, Evolution Gaming boasts flexible and top-notch gaming facilities. They have production studios from different parts of the world such as Latvia, Malta, Georgia, Romania, Canada, New Jersey, Belgium, and Spain.
Keeping it real with these live games you can play on Casino Days India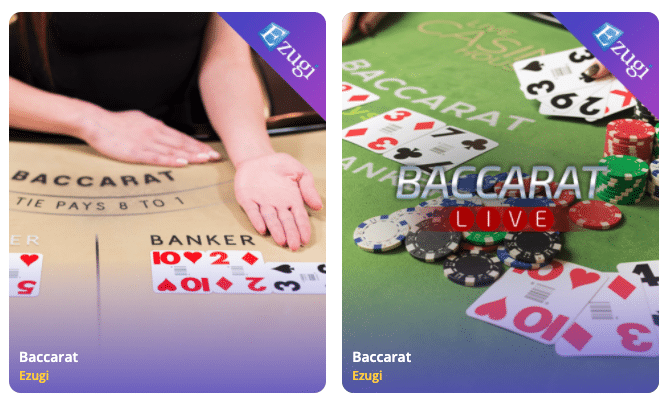 Baccarat by Ezugi
Baccarat is one of the oldest casino games in the world. With its straightforward gameplay and rewarding nature, this game is a popular game choice for first-timers and high-rollers alike. With Ezugi's live Baccarat, you can now enjoy this game anytime, anywhere. Access it using your devices because it supports all software on desktop and mobile.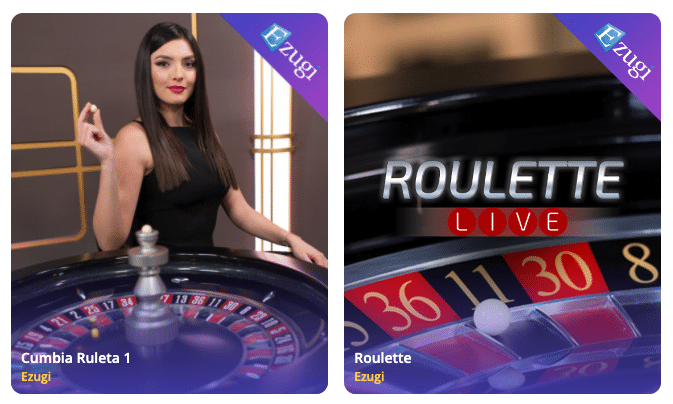 Roulette by Ezugi
With its old-world charm, Roulette is a popular game that continues to attract casino players. It's classy, exciting, and a straightforward game that can give you astounding rewards. The goal of Roulette is simple: Spin the wheel and throw the ball. You have to make a bet before the wheel stops. If the ball lands on the pocket you wagered on, then you're the winner!
If you want to experience this thrill, you can play Ezugi's live Roulette. It has stunning features, live dealer bonuses, and accommodating hosts that will keep you entertained.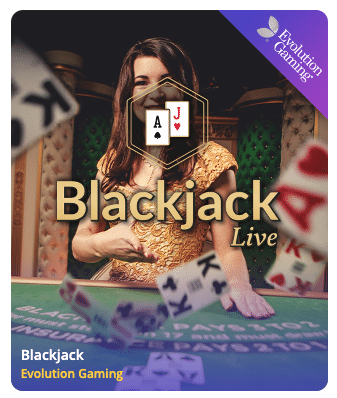 Blackjack by Evolution Gaming
Blackjack is a casino game that's been played by enthusiasts for years. Whether it's in a brick and mortar or online casino, Blackjack has a quality and excitement that players keep coming back to. Whether you're a new or a seasoned gambler, you can test your skills with Evolution Gaming's live dealer Blackjack.
This live dealer game mimics the glamorous and classy casinos in Las Vegas. With elegant backdrop designs and illuminating backlights on the walls, this live dealer game will make you feel like you're playing in a world-class casino. Additionally, you will be accommodated by a professional host for more thematic gameplay experience.
Texas Hold'em Poker by Evolution Gaming
Who doesn't love poker? With it's exciting and strategic gameplay, poker has been one of the most loved and played games in the gambling industry. One of the most widespread variants of poker is Texas Hold'Em. If you're a beginner in poker, you'll easily grasp the game rules of Texas Hold'em. This excellent live dealer features impressive facilities that will give you short of nothing you deserve!
Try out our games and enjoy a high-class casino gaming experience wherever you are only here at Casino Days India!

Reasons why you should play live dealer games
With the advent of technology and other high-tech devices, the limitations of casino gaming have become a thing of the past. You can easily access games at the palm of your hands on any given time of the day. People are given more opportunities to tweak their gaming experience based on their preferences and needs. If before you need to visit actual casinos to experience world-class facilities, now you can just fire up your devices and get the same experience.
That being said, playing online casino games still lack the presence of human interaction. With the innovation of technology and commitment to playing and entertainment, casinos have found a way to bring realistic gaming to gambling patrons. Curious to know more? Here are a few reasons why you should play live dealer games:
You can spice up your regular table games
Live dealers bring life to mundane table games. If you're playing regular games, live dealers can amp up the experience by allowing you to enjoy your favourites by adding a game host and players to the table. This allows you to test your skills and interact with fellow players and dealers to keep you more entertained.
There's a wide variety of game selections available
Live dealer games are not limited to a few games. You can find different versions of classic games such as Roulette, Blackjack, Poker, and Baccarat among others. Additionally, games such as Monopoly, lottery, and Teen Patti also have live dealer counterparts.
You can interact with your live dealer
One of the most common misconceptions about live dealer games is that you can't talk to your host. That's not true. Most game developers provide a chat IM system that allows you to strike a conversation with them. You can ask questions, tips and advice, or simply talk about non-game related topics.
You can get the best live dealer bonuses
Live dealer games are not only exciting but they also have exciting live dealer bonuses. You can get rewarding bonuses, especially if you're a first-time player in casinos. Make use of these bonuses because they can significantly increase your payouts!
It can help you practise your skills in casino games
Playing live dealer games allows you to test your skills. You'll be forced to be more strategic with your moves because you're playing with a host and other players. Additionally, the stakes can be high, so you'll take the game more seriously.
It's visually engaging
Playing live dealer games gives a lively atmosphere. The presence of hosts and players allows you to enjoy your table games with human interaction. In addition, it makes you feel like you're playing in an actual casino because you get different camera angles of the studio.
It has a more natural gaming environment
Live dealer games have a more natural gaming atmosphere. Not only does it recreate the ambience in casinos, but it also fosters more trust between player and dealer. When playing live dealer games, you have to bank on luck instead of RNGs. Since games are hosted by actual people, game results are more ensured and accurate.
Live dealer games can spice up any casino table game. What are you waiting for? Place your bets now and play the real deal here at Casino Days India!